Greenhouse Installation Experts
We have the experience for your next project whether you're a small business or a large commercial business that needs multiple greenhouse structures. We partner with educational, research and institutional organizations as well as the following types of businesses:
Produce – growers of fruits and vegetables
Cannabis – cultivators of cannabis and extractors and refiners of cannabinoids in states where use has been legalized
Commercial – growers of flowers and plants
Retail – structures for retail sales
Prairie View A&M Greenhouse Installation
For the Prairie View A&M greenhouse installation project, we teamed with GSR – Andrade Architects. GSR Andrade is a Hispanic owned company with many years of award winning experience. Their attention to detail, quality and design is a testament to their work ethic. Both of our firms have extensive experience with the Texas A&M University System. Using our solution-focused approach, we started this project like all our projects by listening, assessing, and identifying the programmatic needs. The project had an aggressive timeframe, our team understood the importance of accommodating the campus' academic schedule to avoid impacting the service that researchers and students expect during the school year. We delivered this project safely, on time and in budget.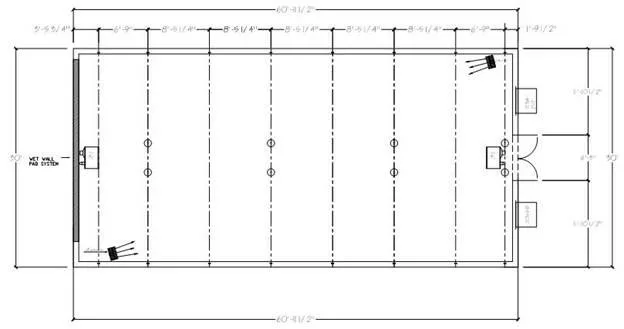 Through our prior experience, we understood and accounted for the necessity for foundations to be square and level.  Having proper drainage is vitally important when coordinating the construction of the greenhouses. Likewise, we utilized our team's full expertise in selecting and locating the necessary vent motors, unit heaters, and other interior mechanical, electrical and plumbing equipment.