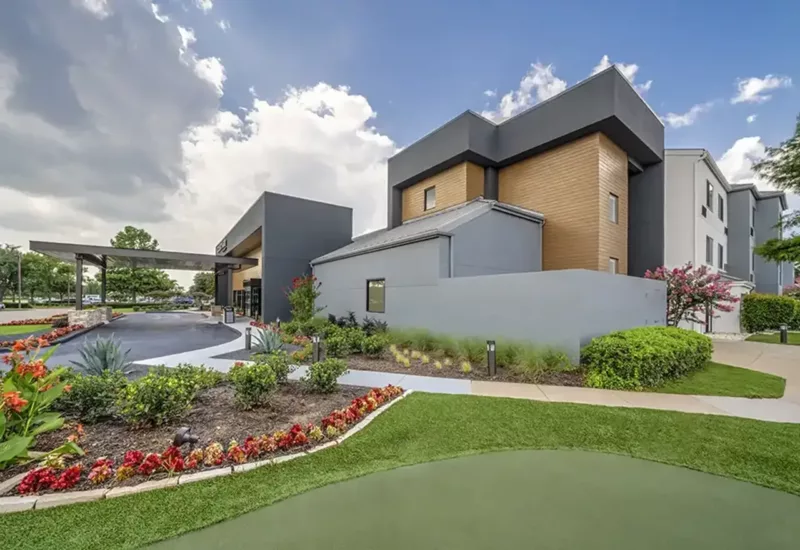 Commercial Construction Experts
Archer Construction & Design is a proven leader for commercial construction services throughout Texas. Our client focused delivery methods drive projects to successful completion. Regardless if your project is ground-up new site construction or exterior and interior renovations of commercial spaces, our team can handle your project. Our experience includes retail, hospitality, medical, greenhouse, restaurant, and office construction. We will bring your vision to life in a way that reflects your goals and conveys your brand. We have a successful track record of delivering high quality projects on time and in budget.
Retail Construction
We excel at helping our retail clients optimize their retail space whether it is a finish out, leasehold improvements, renovation, or new construction. We understand the needs for efficient construction services to maximize your ROI. Learn More >
Hotel Construction
Our team's decades of commercial construction experience paired with our attention to detail, high expectations and unwavering integrity allows us to consistently exceed our hotel client's expectations. Learn More >
Office Construction
As your partner, we will work together to plan your new offices to maximize productivity and collaboration while also being comfortable and welcoming to you, your employees, and visitors. We have successfully completed office projects in the private, medical, educational, industrial, and governmental sectors. We offer a variety of construction delivery methods, and our team can help you find the best method for your needs.